It's been a tough 18 months. Many of us have had to learn lessons the hard way… but through adversity we gain strength… and oftentimes, though life may feel in pieces, it can be put back together with more meaning, impact and beauty than ever before. Let's look at some life lessons from the world of Japanese art!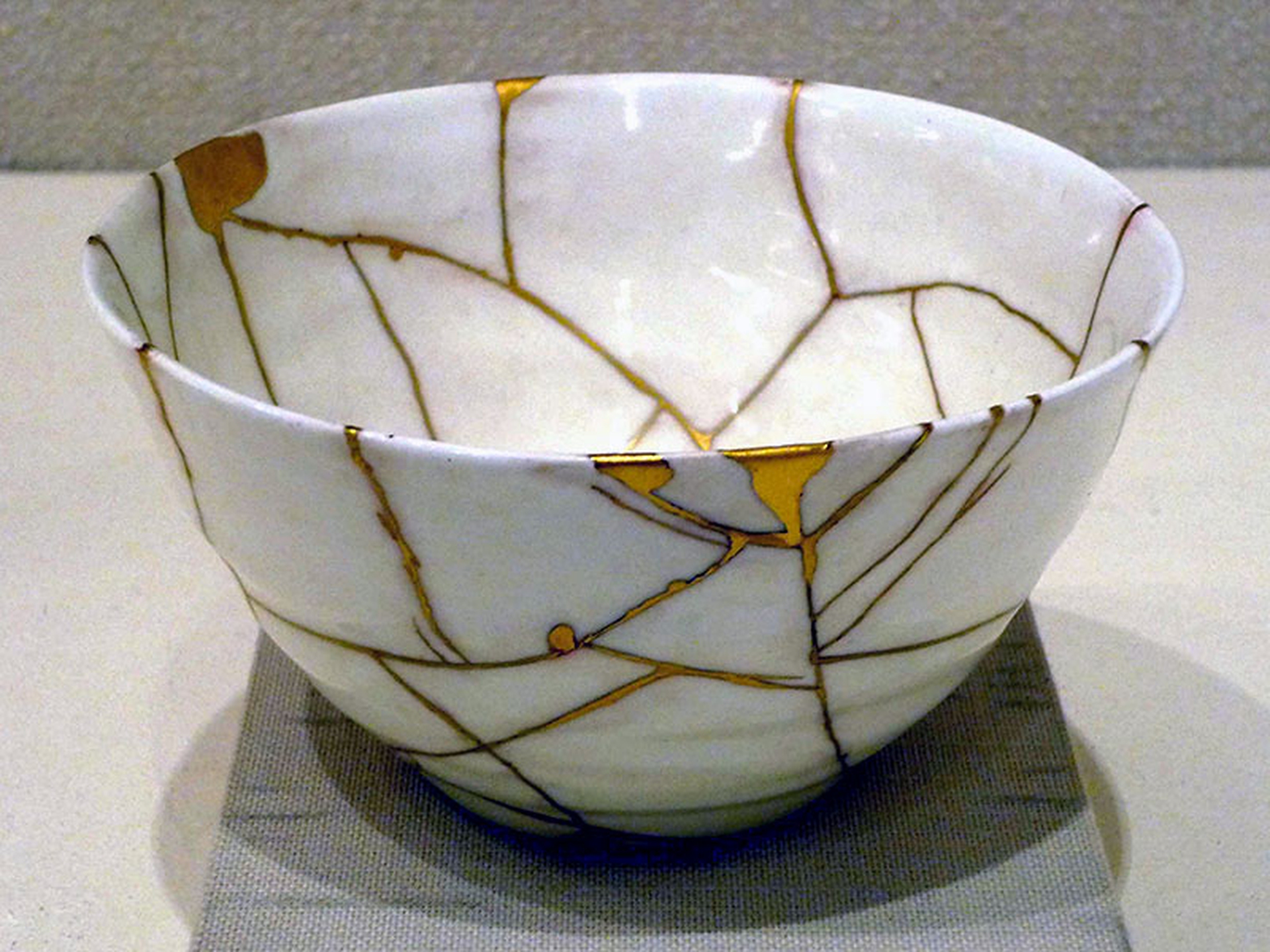 Kintsugi is the Japanese art of repairing broken pottery and finding beauty in imperfection. Translating as "golden joinery," it is the art of re-connecting broken pottery with gleaming seams of gold or silver, a technique which dates back to the 15th century.
This technique gives a new lease of life to pottery. In fact, it becomes even more refined thanks to its "scars", teaching us that broken objects are not something to hide, but to display with pride!
"The thing I love the most about Kintsugi is the visible trace of healing and repair—the idea of highlighted, glowing scars."

Austin Kleon, Writer & Artist
Such techniques and symbolism may also remind of us Leonard Cohen's lyric from "Anthem"
"There is a crack in everything, that's how the light gets in."

Leonard Cohen
So, while we all want to appear perfect all the time, there is something liberating about the idea of being proud of, even highlighting, our 'battle scars'… the things that make us unique, and have shaped who we are.
Significance across time and space
Some artists have taken this technique outside the world of pottery, incorporating its significance into other disciplines. Victor Solomon, for example, celebrating the restorative qualities of sports, repaired a deteriorated court in South Los Angeles in this way. He filled cracks in the cement with gold-dust resin, highlighting the years of use "to accentuate the healing as a formative part of its journey," he says. "Sport can entertain, inspire, and distract, but more apropos than all, the platform of sport can help us heal."
For more information on this Japanese art form, please see here.

For further curious musing from the world of culture, wellness and business, please see our blog.